With the recent rise of K-Wave, Korean culture has gained much momentum in Singapore. Undoubtedly, Korean cuisine is becoming increasingly ubiquitous. Having been around for many years even before K-Wave hit Singapore, Togi serves one of the best Korean food in Singapore.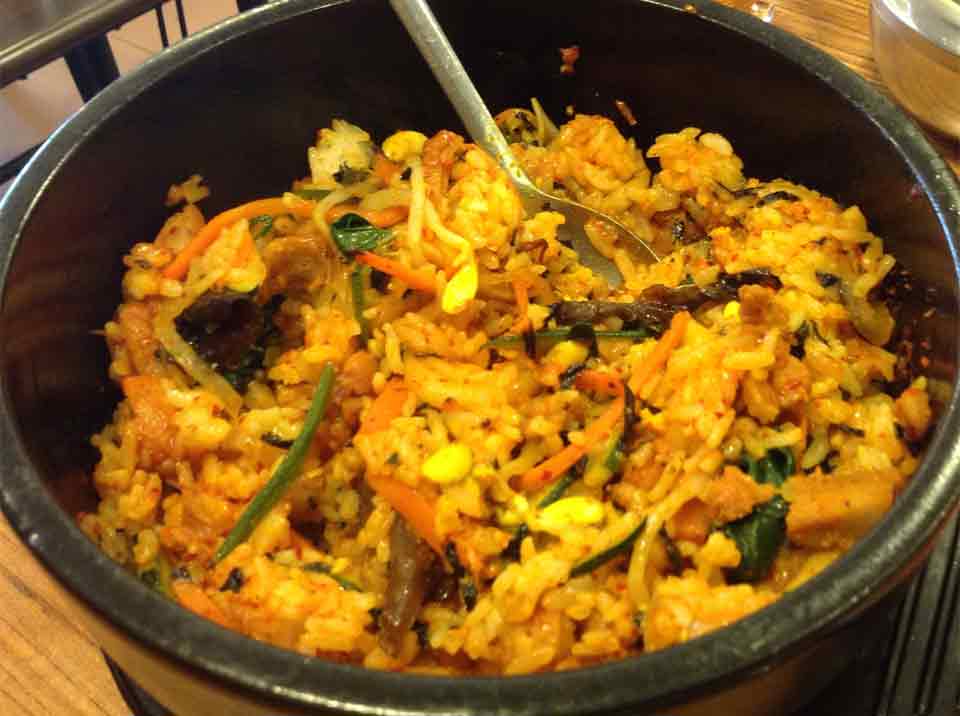 One of the most famous Korean food is bibimbap. Togi's hearty serving of bibimbap consists of fresh vegetables like carrots, spinach and beansprouts, a choice of either beef, pork or chicken as the meat, all layered over a generous serving of white rice, kept warmed in a sizzling stone bowl. Don't forget to add in the red pepper paste and vary it according to your preference of spiciness.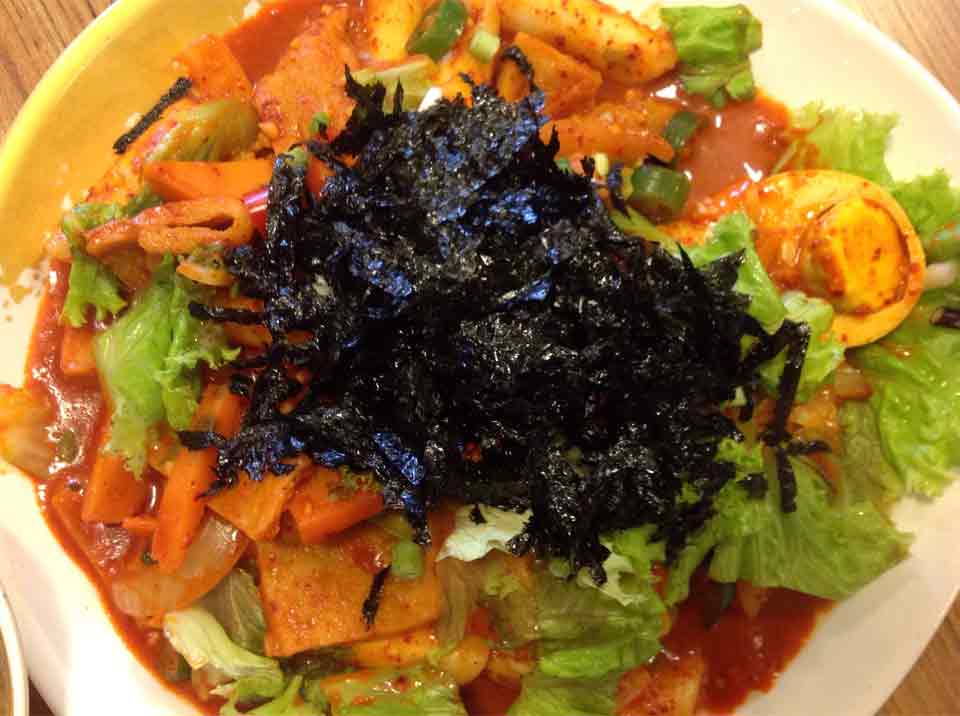 Of course, tteokbokki pops into the mind as well when one mentions Korean food! It has rice cakes, Korean dumplings, Korean fish cakes, lots of carrots and onions, fresh lettuces, red and green chili slices topped with huge amount of seaweed, and all of them are simmered in spicy red pepper paste, making it a super awesome comfort food. No wonder it is such a popular street food in Korea. Warning, this dish may leave you sweating a bit!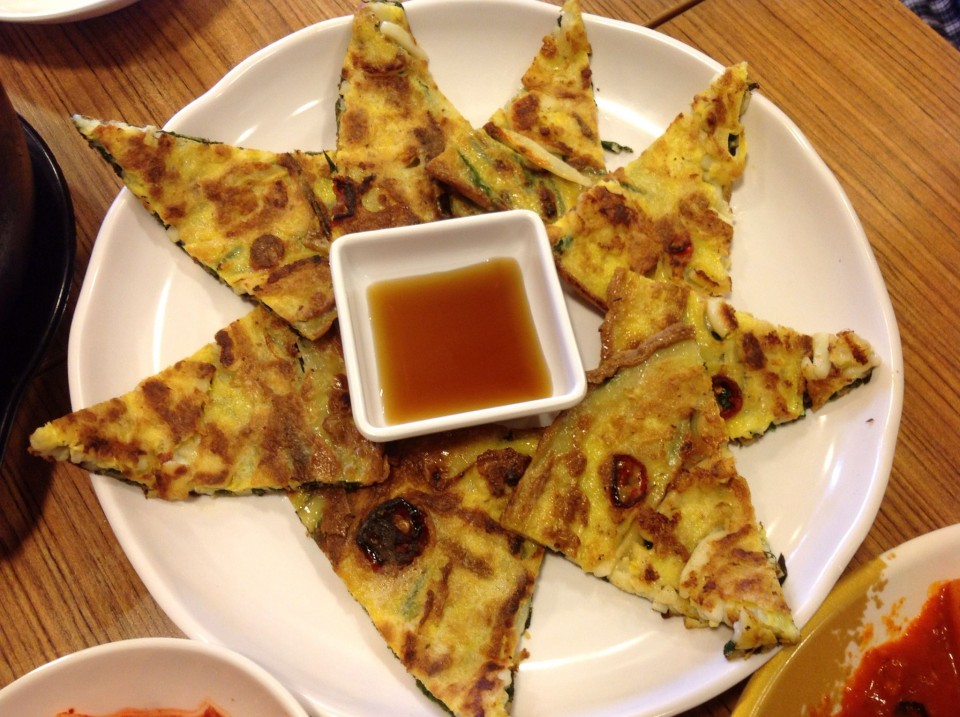 The seafood pancake is crispy and filled with fresh sotongs, onion slices and green onions! However, it seemed to have downsize from the previous few visits to this restaurant. But the taste of it wasn't shortchange.
The next dish we had was japchae, stir-fried dish of Korean sweet potato noodles with capsicums, carrots, egg, onions with roasted sesame seeds and seaweed. This healthy wholesome dish tasted really good, carrying a hint of sesame taste with every bite.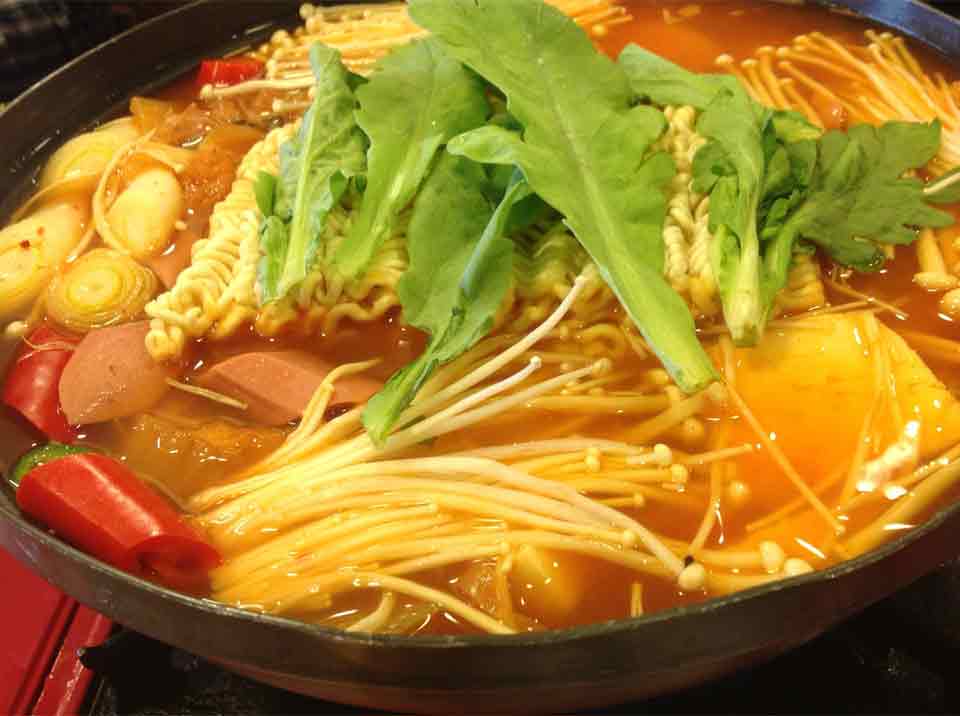 Budae jjigae has its origins from America and Korea. The Koreans adapted American sausages and their own kimchi to make this particular jjigae after the Korean War. The stew was spicy and savory at the same time, add on with the mountains of fresh ingredients, this dish totally made the cut. Soup is refillable so don't worry and eat away!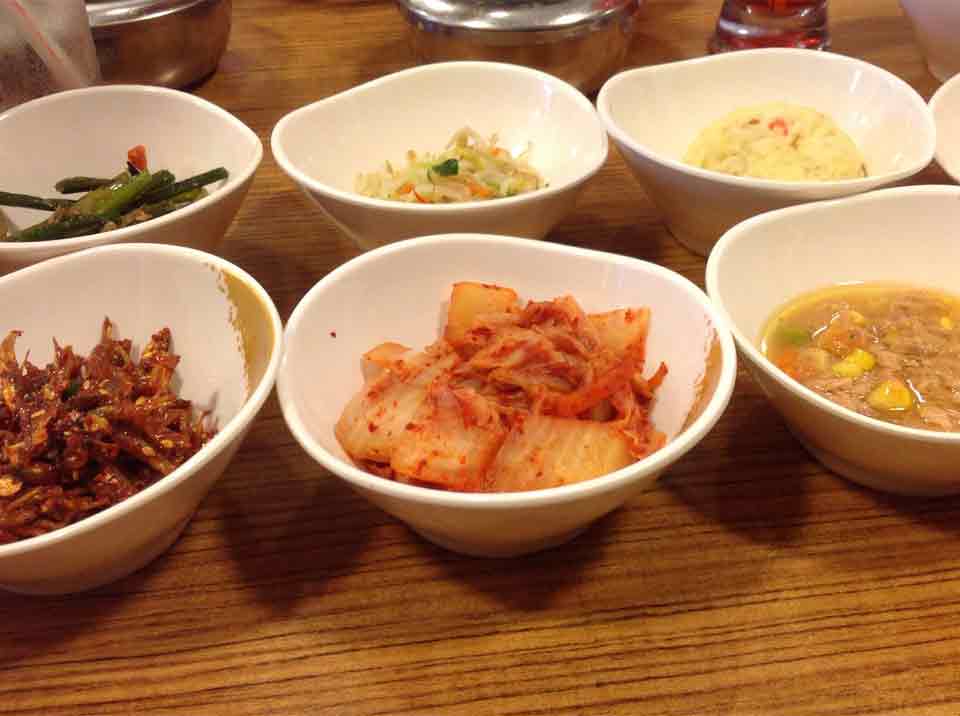 Last but not least, what is Korean food without lots of banchan! Banchan are vegetable side dishes that usually accompanies any order of Korean food. Togi regularly changes their banchan so it is something to look forward to when I visit Togi. Plus, banchan are free of charge and refillable, the waiter was more than willing to help us refill, taking the initiative to do so. One of my favourites is the mash potato banchan.
WHERE: 11 Mosque St, Singapore 059491
OPENING HOURS: 
Mon – Sat: 12:00 – 14:00
Mon – Sat: 18:00 – 21:00
Closed on Sun