Ever heard of cheese baked rice with creamy mango sauce infused with salmon and mushrooms? Eighteen Chefs is the right place to go to try out wacky combinations of baked rice you have never tried before!
With more than a thousand possible combinations, what else could possibly tantalize your taste buds and satisfy your craving for a heart-warming meal?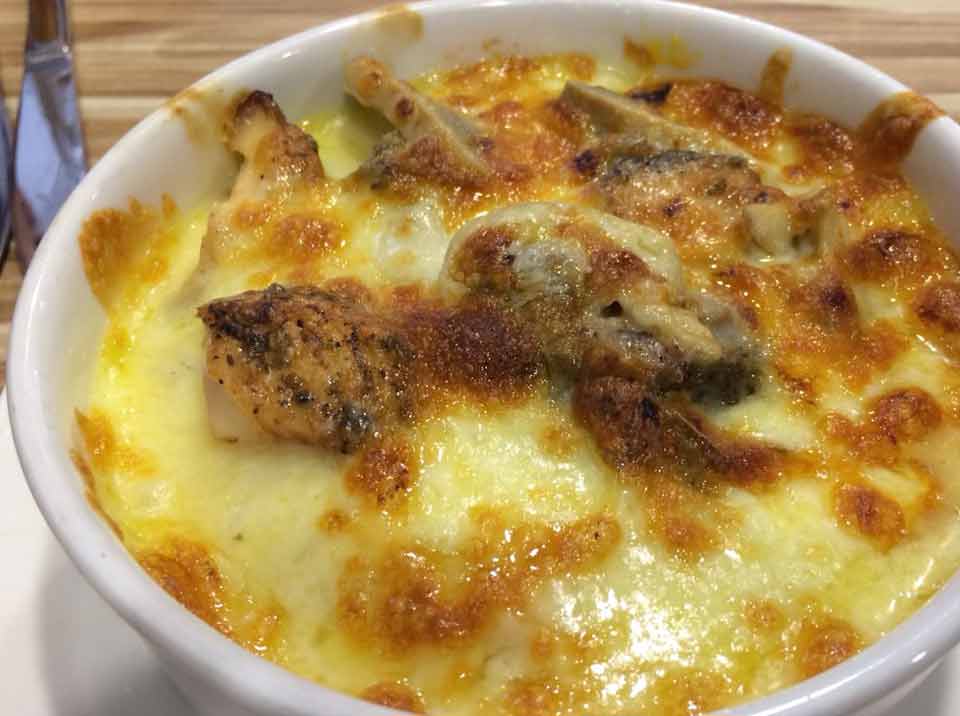 Another delish combination is double-cheese rice with mango. We love the mildly-sweet mango sauce with wet-and-wild sticky cheese. Choose the "seafood option" and you'd have a couple of large fresh mussels, prawns and squids included.
And before we could finish two-spoonful of the cheese-baked rice, we were drooling over another sumptuous plate – the Japanese Curry Beef Rice. Eighteen Chefs' version of Japanese curry is pretty unique in that the pungent taste of curry is not over-powering. The beef chucks are cooked to well-done standard, yet remain tender and juicy. Japanese Curry Beef Rice is served with delectable potato wedges.
Finally, our dining experience at Eighteen Chefs ended with a flawless dessert

…smooth chocolate ice cream
Food aside, Eighteen Chefs is a social enterprise with a heart for staff as well as diners. There is no service charge. The only extra on your bill is GST. Moreover, the food is here is really commendable.
Eighteen Chefs' aim is to inspire troubled youths and people with conviction backgrounds to re-integrate back into society positively. It's great that we can dine and support their good cause at the same time. As at the date of this review, Eighteen Chefs has five branches all over Singapore. The branch that we patronized is at Tiong Bahru Plaza.
Eighteen Chefs' outlets:
1) Ang Mo Kio Hub #04-02
2) The Cathy #B1-19/20
3) Cathay Cineleisure #04-02
4) Tiong Bahru Plaza #02-K1/K6
5) Nex Mall #01-57