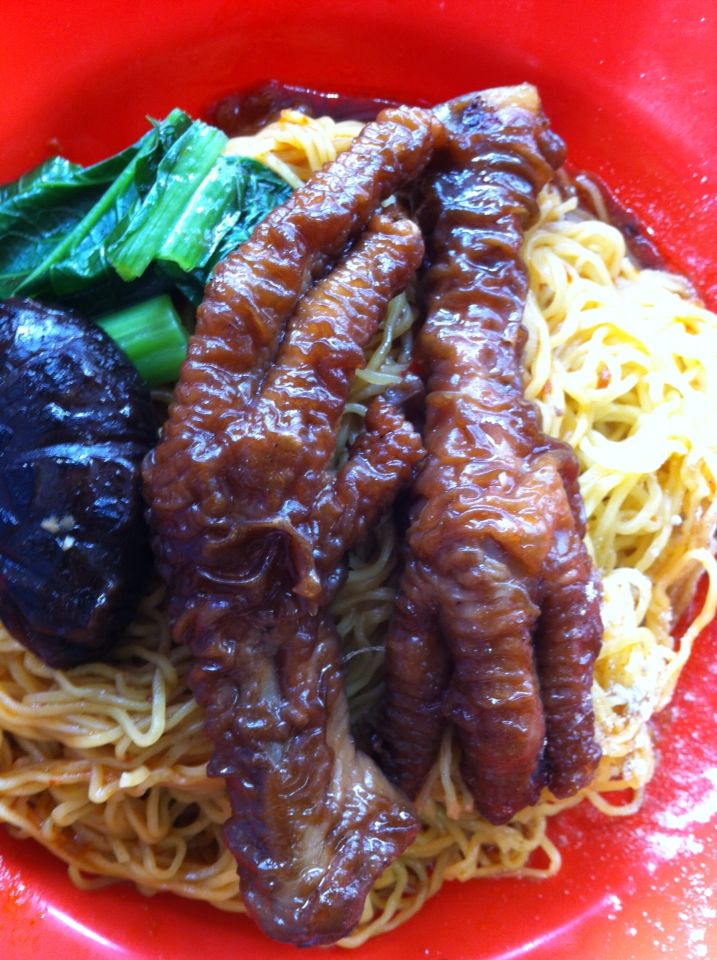 We came across this stall called Bai Li Yun Tun Mian (百利云吞面) selling Cantonese-style Chicken Feet Noodle at Bedok North Food Centre, Block 538 Bedok North Street 3, stall unit #01-92.
The noodles and the chicken feet both looked tempting, and we decided to have a taste of it to see whether it is worthy of a FoodClappers review.
Upon first bite of the noodles, we knew that we have probably found another delicacy to share with our readers. Putting on our reviewers' hats, we must say that we love this Cantonese Chicken Feet Noodle at first bite. We are particular about the quality of the noodles, as most of such thin noodles (also known as "mee kia" in Hokkien) has an unpleasant taste because of the baking soda used in the manufacturing process. However, it is not the case with this Cantonese noodle stall.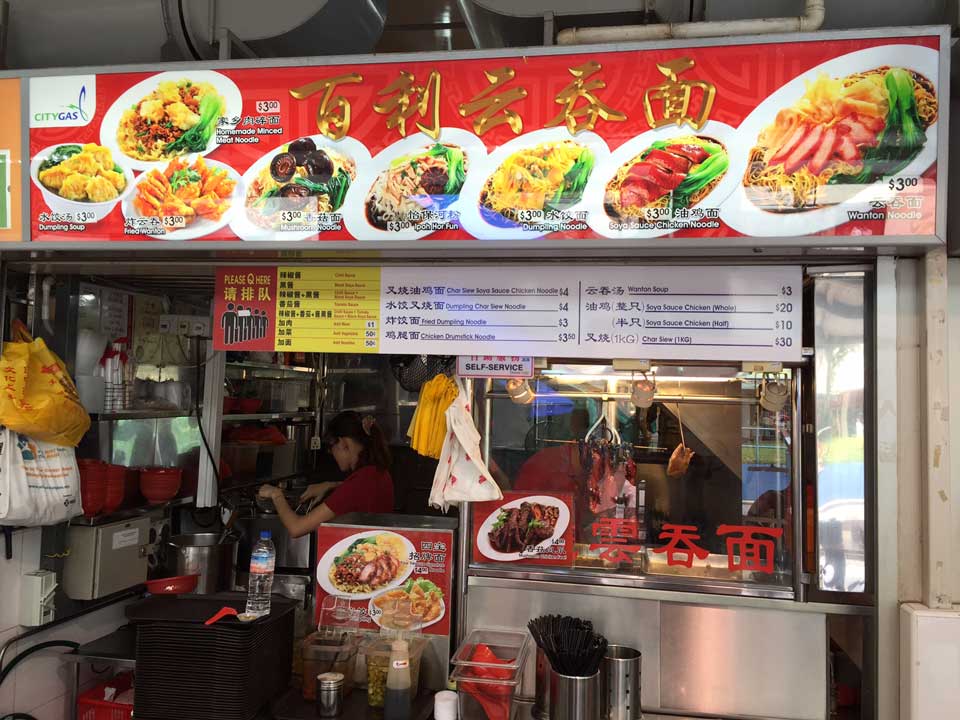 The noodles are pretty "bite-ty" and the chicken feet mushroom stew gravy exudes a pleasant aroma. The noodles are smooth, easy for those who prefer to slurp their noodles. Be careful though of the gravy, which could splash off of the silky-smooth noodle surfaces.
Finally, we found that the Shiitake mushroom and chicken feet well marinated. The chicken feet have been stewed long enough and the bones are softened but not disintegrated. Same goes for the mushroom which is tender and rich in taste. The accompanying chilli paste is superb, though we think you should ask for less chilli so as not to kill the taste of the noodle, mushrooms and chicken feet.
Stall name: Bai Li Yun Tun Mian (百利云吞面)
Where: Bedok North Market and Food Centre
Address: Block 538 Bedok North Street 3
Stall unit: #01-92