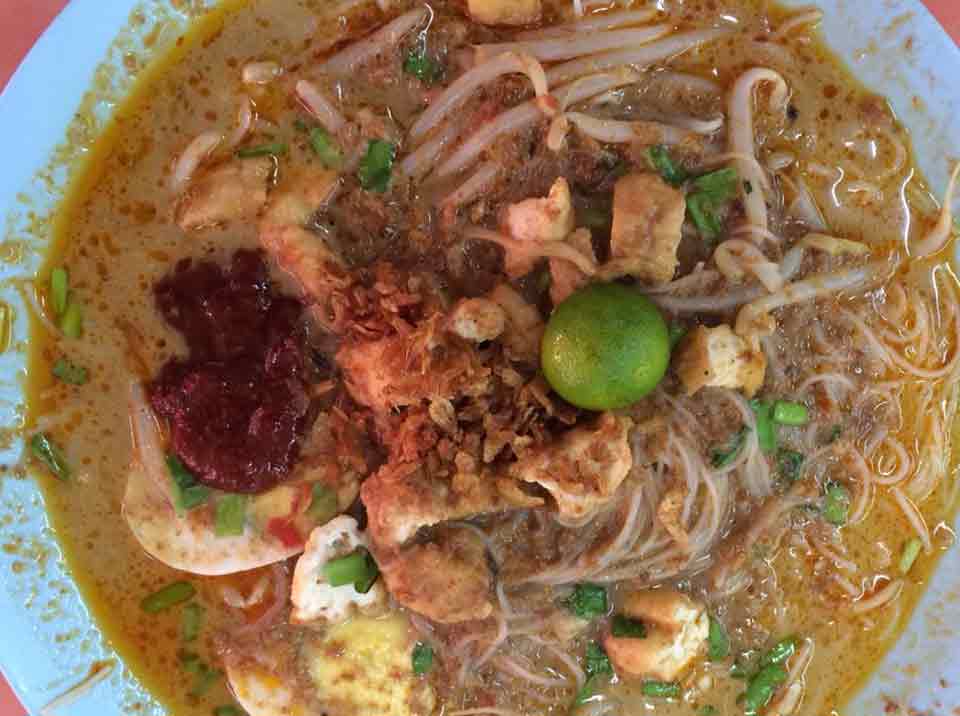 We wanted to review the best Mee Siam in Yishun. After getting credible recommendations, we visited a traditional coffee shop located at Blk 156 Yishun Street 11. It's called the "156 Eating House".
There is only one stall here that sells Mee Siam so you won't miss it. At $2.50 per plate, we were served a generous portion — a plate full of ingredients (bean sprouts, 2 halves of egg, tao pok and fried tofu) along with plenty of rice vermicelli, and the entire plate is almost overflowing with piping-hot Mee Siam gravy. The stall owners appears confident that customers would be gulping down the gravy… which we eventually did 😛
Truly, the first thing we tasted is the gravy. The gravy is absolutely flavourful, has a distinct assam sour character, balanced by a sweet aftertaste. Indeed, this is the best Mee Siam we have come across in Yishun. Don't miss it!!
Where: coffee shop @ Blk 156 Yishun Street 11