Are you yearning for a bowl of good old Bak Kut Teh? Recently, FoodClappers reviewed a few popular bak kut teh stalls/restaurants in Singapore. So far, the one that wins our votes is Song Fa bak kut teh.
The FoodClappers team has reviewed the Song Fa bak kut teh outlet in The Seletar Mall in Seng Kang West estate. The queue at Song Fa bak kut teh is snaking long during dinner time. The moment you step into the restaurant, you are transported back to the 1970's style of kopitiam environment.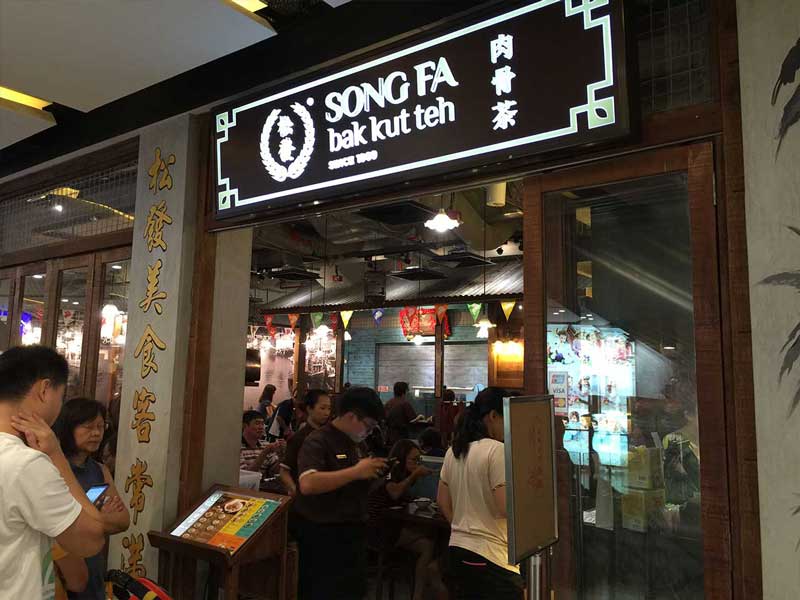 We like the nostalgic atmosphere, but we love the bak kut teh even more! Here is why:
Herbal-infused pork ribs – Each of the pork ribs is pretty large in size (see photo) and they are all uniformly cooked (see the colour of the meat). The meat is tangy, yet easy to bite into, and has a pleasant herbal bak kut taste. The meat goes very well with the premium dark soya sauce and red cut chilli – absolutely delightful.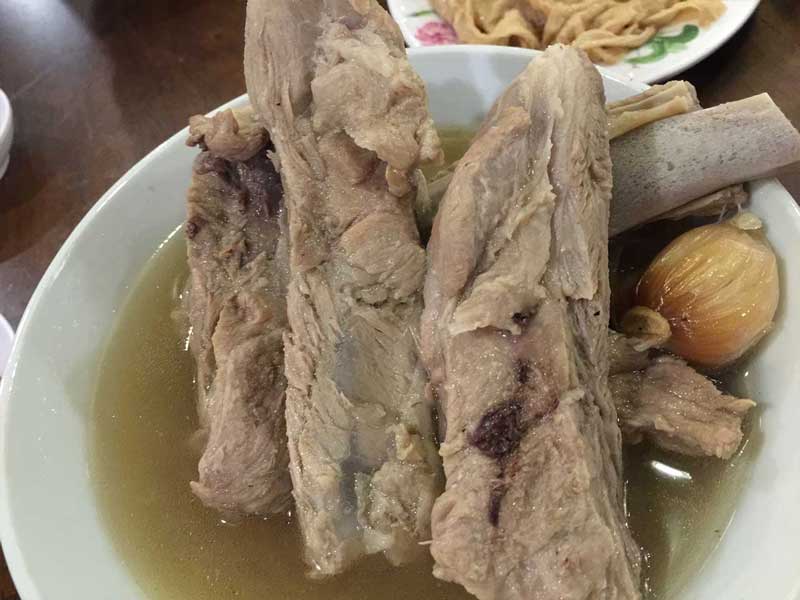 Authentic taste – Song Fa's bak kut teh is served in clear herbal soup. The soup has a strong peppery flavour with a slight hint of garlic after-taste. The garlic taste is not overwhelming at all (just nice really), which makes it palatable for most people, even children. In fact, when we visited the restaurant, we saw quite a number of children slurping the soup heartily.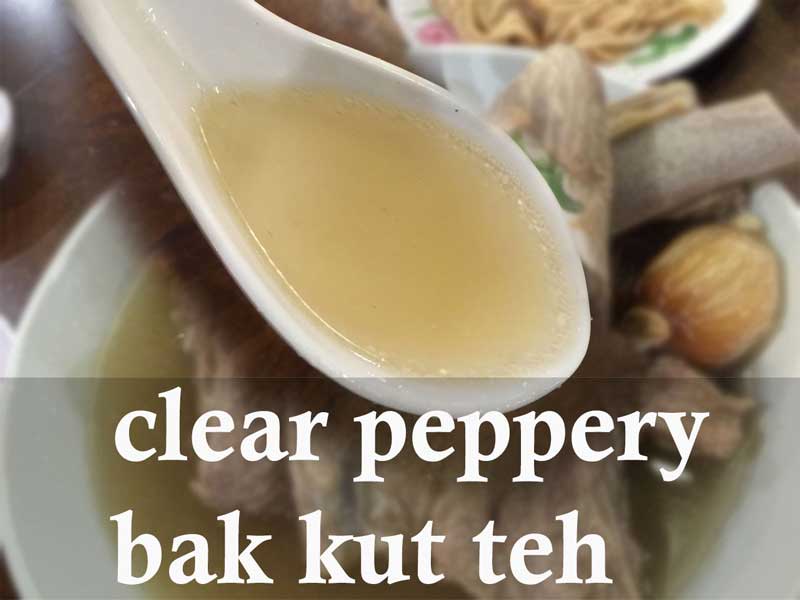 Piping hot soup – The bak kut teh at Song Fa is piping hot, and is really enjoyable because it brings out the full flavour of the herbal soup. See video – our bowl of soup is steaming hot!
Free flow of soup – Drink as much as you like the piping-hot bak kut teh soup. No additional cost. The service crews are all busy topping up soup for customers. This is proof that the soup here is one of the best, if not the best, of all the bak kut teh in Singapore.
Nice dishes to go along – The braised tofu skin is nice. Salted vegetable is delicious.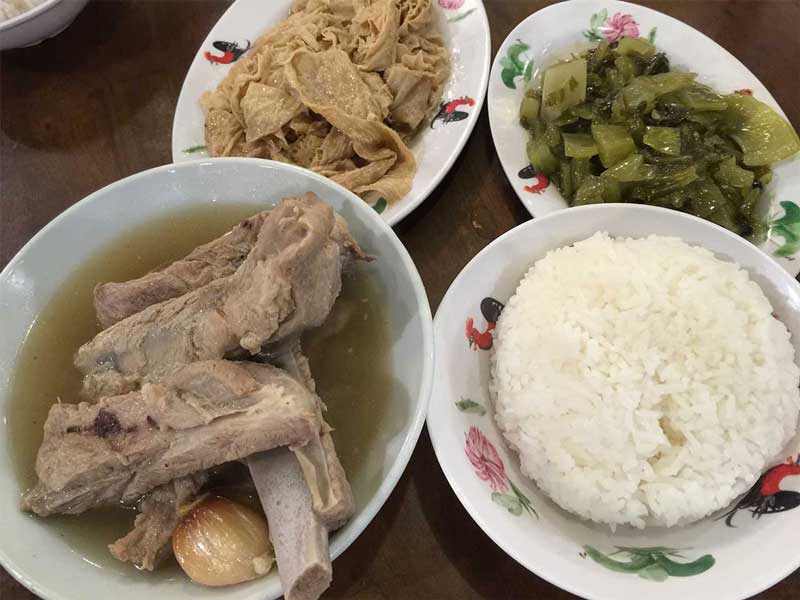 Reasonable pricing – The price for bak kut teh is about $7-12 per bowl (depending on meat and size) and side dishes are about $2-4 each. Considering the ambient, food quality and the good service, dining at Song Fa bak kut teh is certainly pleasurable and affordable.
Song Fa bak kut teh
Where:  The Seletar Mall (in Seng Kang – Fernvale), #01-39/40/41
Opening hours:  10.30am – 9:30pm (Open Daily)