As suggested by the name of the restaurant, this place specialises in pancakes – both savoury and sweet, at decent prices. I have yet to try their savoury dishes, but judging from their sweet ones that I have tried, they look rather promising!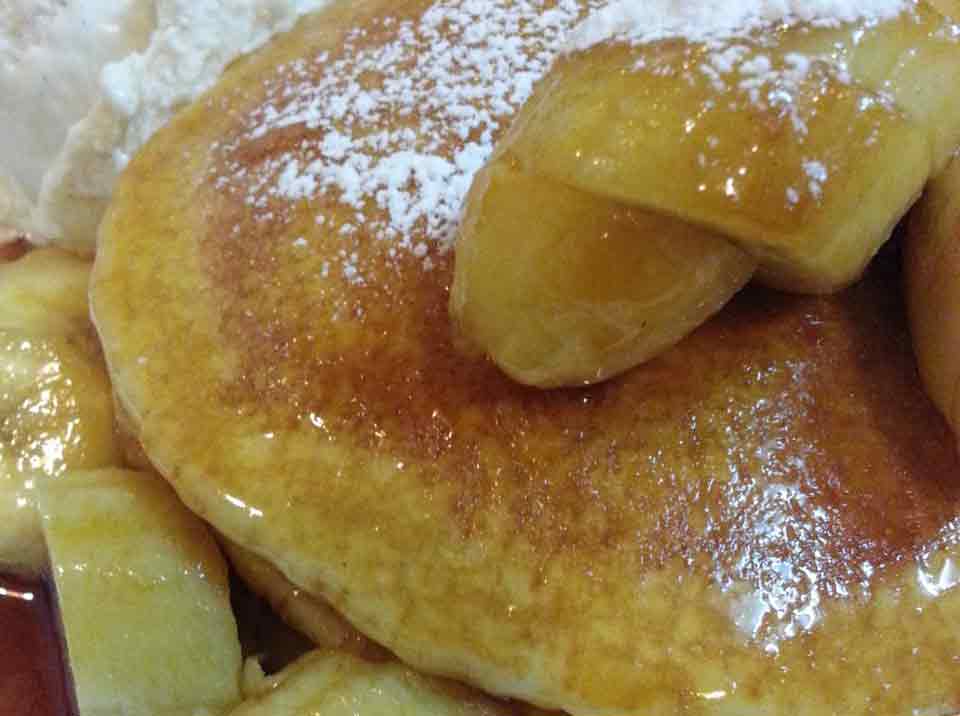 BANANAS-SCOTCHED – vanilla pancakes, served with banana slices, a scoop of vanilla ice cream and drizzled with (optional) rum and dusted with icing powder
The pancakes were superb, just the right thickness and fluffiness that gives them a chewy texture. Generous slices of bananas were also given, each of them came with a pleasant caramelised look. The vanilla ice cream were decent but it melts pretty fast so be sure to indulge in the dish quickly. We were actually given a choice whether or not do we want rum in our dish, but since it was recommended, we just said yes! Personally I felt the rum was slightly on the strong side, so for those of you do not like alcohol, you can choose to have it omitted.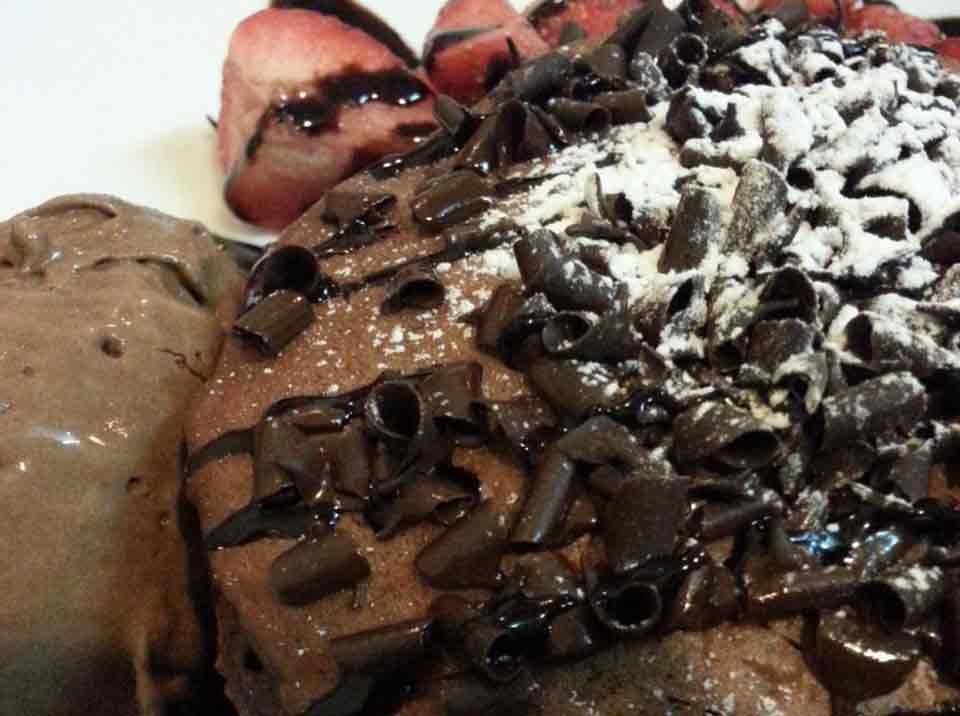 THE DRUGGIE – chocolate pancakes, served with chocolate ice cream, fresh strawberries, with chocolate shavings, chocolate sauce and icing powder
Let's start with the pancakes first, the chocolate pancakes were surprisingly not very sweet which exudes a hint of chocolate upon tasting, not the usual chocolate pancakes that just explodes a overwhelming chocolate taste. The strawberries were very fresh and provided something acidic such that this dessert dish was not all sweet and rather balanced. Ice cream was decent as well and melts very fast. This is a very good chocolate pancake dessert, so for all the chocolate lovers, it is a must try!
For those who are intending to come to visit this restaurant, I suggest you reserve a table first as there was quite a queue for walk-in customers. A great place for those near the Dhoby Ghaut area looking for a quick pancake fix. 😮
WHERE: 44A Prinsep St, Prinsep Place, Singapore 188674
BIG NAME: Strictly Pancakes
OPENING HOURS:
Mon: 1800 – 2200
Tue – Thu: 1130 – 2200
Fri: 1130 – 0000
Sat: 1000 – 1600, 1800 – 0000
Sun: 1000 – 1600, 1800 – 2200