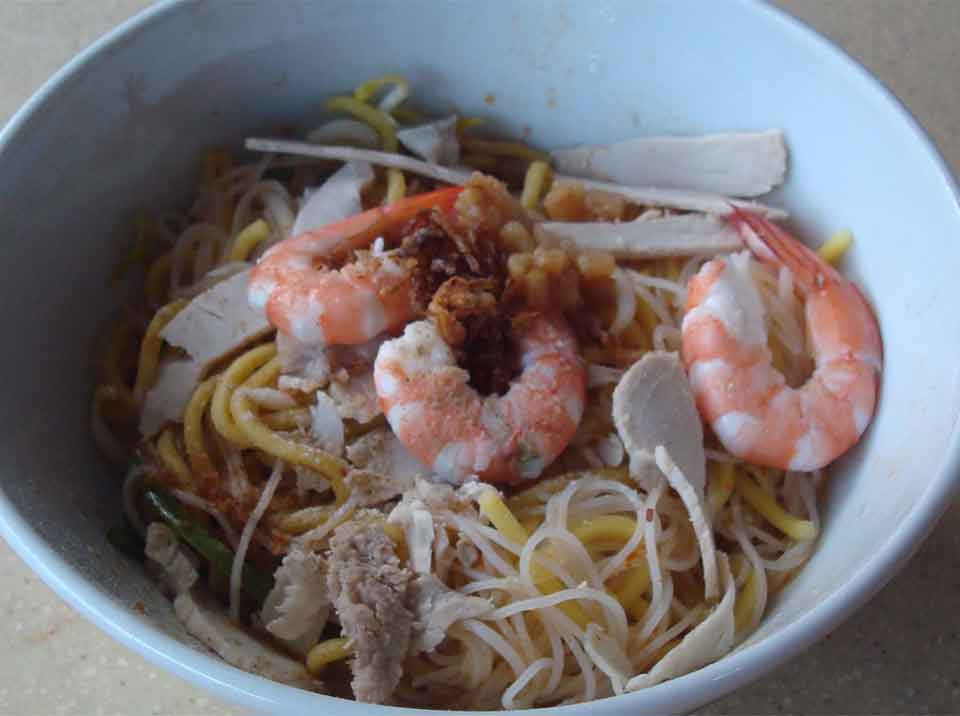 We all know that Beach Road is famous for prawn noodles. And I stumble upon one such stall, not in Beach Road, but in Hainanese Village Hawker Centre (in Hougang / Lorong Ah Soo).
I ordered the Dry $3 standard. Came in big bowl. Plenty of bee hoon mee enough to fill my stomach. Haven't found any such prawn noodle portion. Outside at food court of equivalent serving would be at least $5. So this is a good deal. I am very particular like many of you about the soup base. The soup is extremely hot and has a nice aroma of prawn.  Perfectly cooked. Although i prefer it to be a little sweeter. But for the large portion and hot soup, it is well worth the money trying this prawn mee at Hainanese Village hawker centre.
Oh by the way, the stall name is Beach Road Prawn Mee. But they are now at Hainanese Village (or common known as Lorong Ah Soo hawker) #02-25 corner stall, $2.50 – $3.