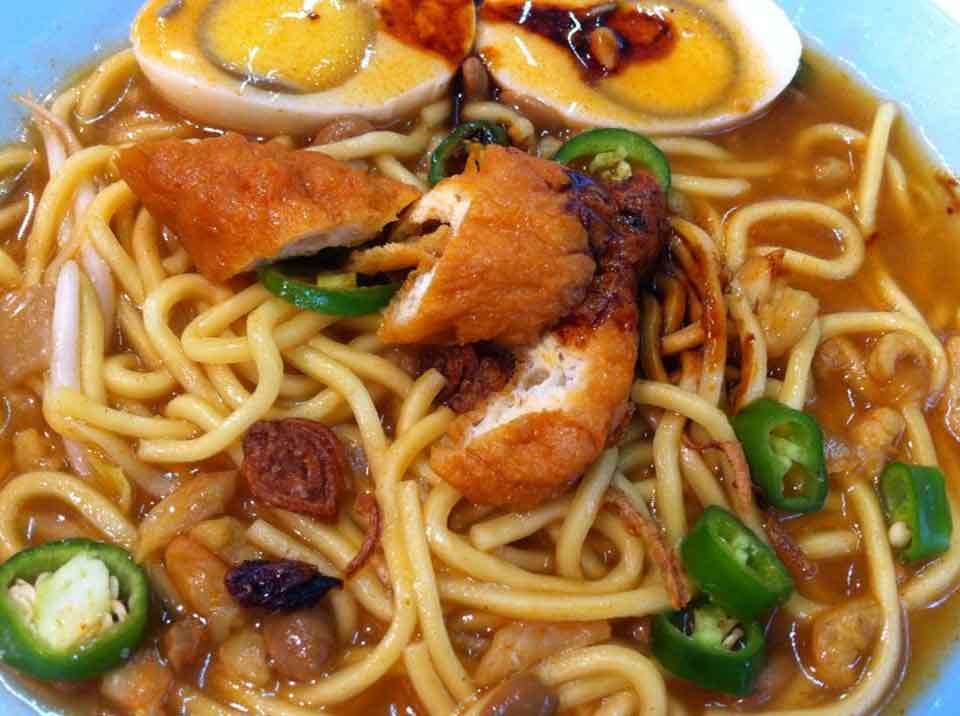 Today we review one of the best mee rebus stalls of the East here in Blk 538, Bedok North Street 3, #01-98.
What makes a good plate of mee rebus? I think many factors are involved. The gravy must be hot and its viscosity must be balanced. Too hot and the noodle gets over-cooked and soggy. If the gravy is too thick, it is hard to enjoy the noodles. And the balance is not easy to achieve. Which is why we hardly come across good mee rebus.  However, for this stall which has over 30+ years experience cooking mee rebus, their is not just good, but really good! Their gravy is very hot. Yet the noodles won't become soggy. The soothing gravy coats evenly on the noodles, proving how they have expertly controlled the viscosity of the gravy. Above all, I shall rate this Mee Rebus (Stall Name: Nian Kern Yee) of Bedok North Block 538 Number 1 so far.
FoodClappers' Must-Try Dish ♥♥♥♥♥
It is the best Mee Rebus in the East by far!
Taste ★★★★★
Superior gravy
What We Love:
Value for money. Only $2.20 and served with one whole egg. Friendly stall owners.
Opening hours:
Closed on Wednesday.
Close any time when they sell out by 12-1 pm. Expect a long queue during morning hours though.
Price (as at January 2014):
Mee Rebus $2.20
Mee Siam $2.50