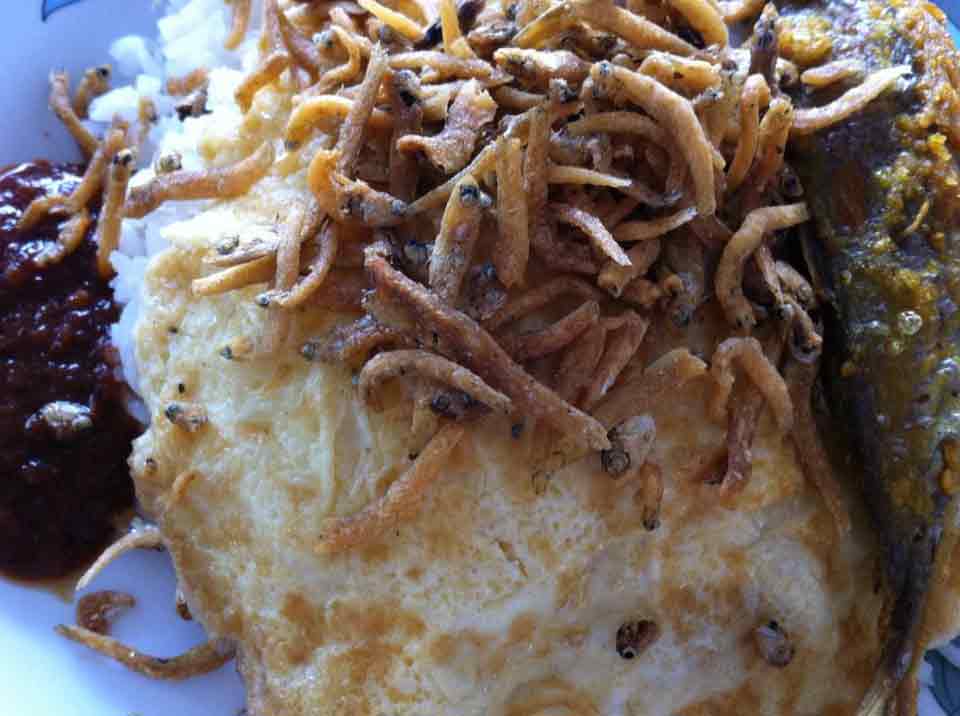 Today we review a very popular dish – Nasi Lemak. Obviously, Nasi Lemak (coconut rice) is a well sought-after past time favourite of many locals. However, with so many competition out there, can any stall still stand out?
Yes there is. We found a Nasi Lemak stall worth clapping for in Lorong Ah Soo's Hainanese Village. The stall name is Yi Liu Xiang (simple purple sign board – see photo). They specialise in only Nasi Lemak. This caught our attention because there are very few stalls that does this.
A standard order is currently $2.50 per plate, and comes with omelette, ikan bilis, and a whole kuning fish. The whole kuning fish is marvellously fried, making it absolutely crispy, that one can chew it up from its head to its tail (we did just that and decide to include a photo of the empty plate

) For those of you who love fried fishes, you will definitely clap for this kuning fish.
Likewise, the ikan bilis are crispy and crunchy, in fact even more so than the main fish. The ikan bilis are very much like biscuit when you bite through them. Amazing!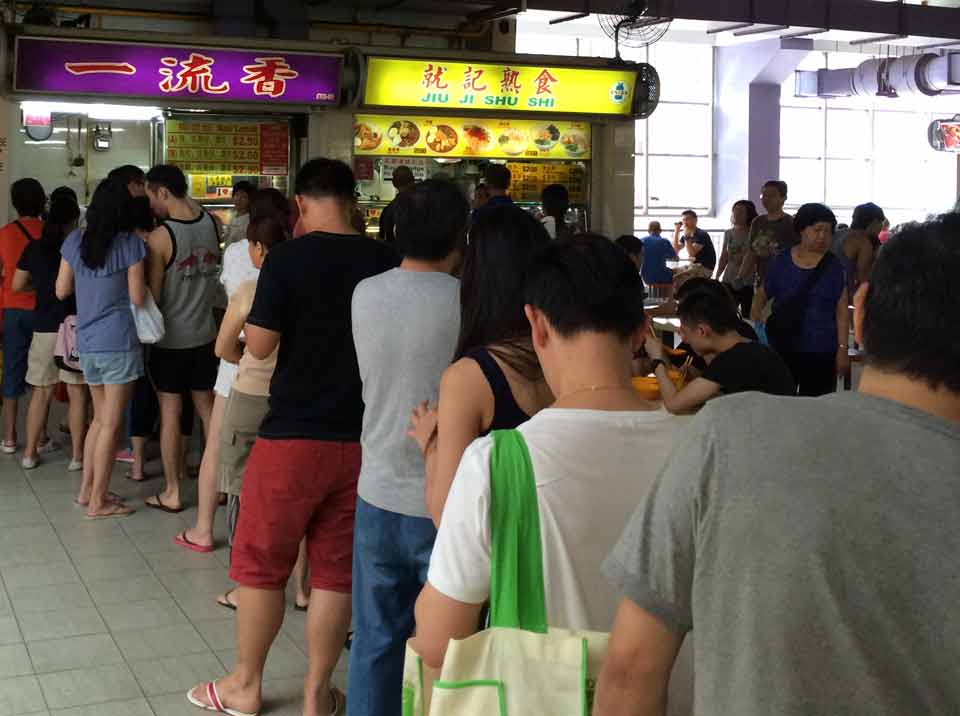 The rice is also worth clapping for. We love the rich tasting rice as it leaves a deep coconut fragrance in the mouth. Spoon after spoon, without realising it, we ended up finishing the plate of rice first.
The chilli is just as good as those of the many stalls out there. But while other stalls cleverly use good chilli to compensate for the lack of OOMP! in their main dish, this Nasi Lemak stall at Hainanese Village does not need its chilli to stand out. Simply put, even if you omit the chilli, the entire plate of Nasi Lemak will still taste superb. This is perfect for children. Look at the photo of the empty plate! We did not have to finish the chilli because the entire plate of Nasi Lemak itself from its rice to ikan to kuning is already so delicious!
Finally in the nut shell:
What stands out is the coconut fragrant rice, crunchy ikan bilis and crispy kuning fish.
Usually there is a queue at the stall. But the waiting time is bearable – about 10-15 minutes.

Big name: Yi Liu Xiang (purple sign board)
Stall : #02-30
Operating Hours: 6:30am to 12pm (close on Monday and Thursday)