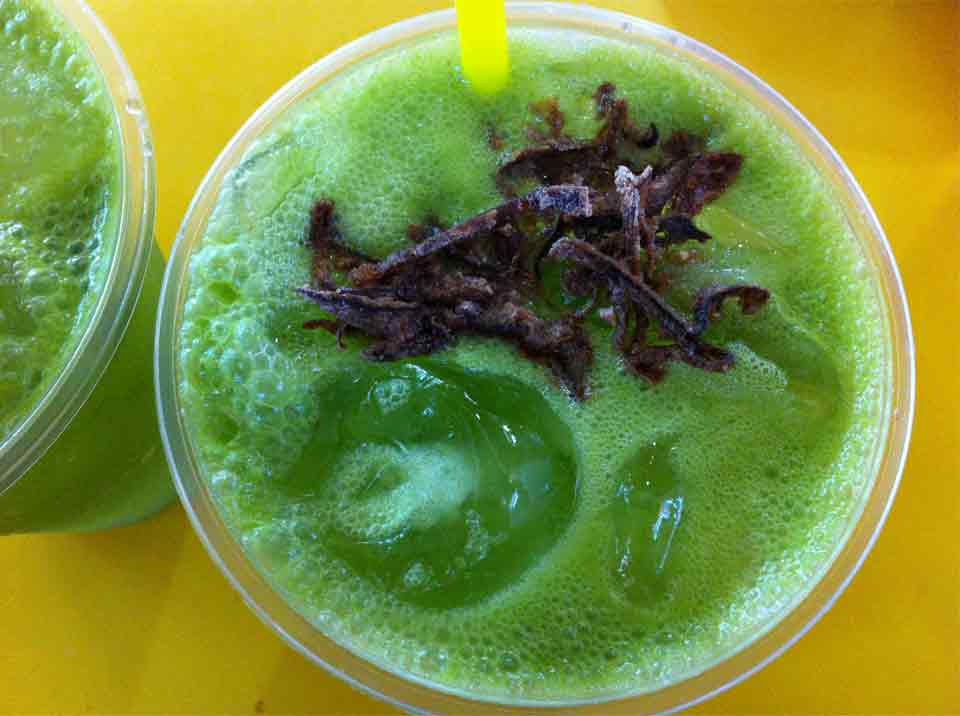 This is one of the most interesting fruit juices I ever had in my life — the juice of Balonglong fruit (also known as Kedongdong in Indonesia/Malaysia). The green juice is refreshingly sour and this stall at Haig Road Food Centre serves Balonglong juice with a few shaves of prune. Not only do I love the presentation of this juice, I also like its rich, chlorophyll after-taste. I felt that my taste buds were "fired" up by the juice. It is so refreshing and it made me forget that I was in a crowded and warm food centre on a hot noon day.
Incidentally, before I have had this drink, I ate a bowl of spicy noodles and my stomach was feeling uncomfortable due to the chilli. However, the Balonglong juice quickly eased my uncomfortable stomach, thanks to its ability to promote digestion.
The Balonglong juice is a natural, refreshing quencher that is also rich in anti-oxidants. I love this juice more than the usual lime or carlamansi. Balonglong juice is very rare in Singapore and if you are somewhere near Haig Road, do not miss this green juicy quencher!
Big Name : Haig Road Fruit Juice
Stall number : #01-32