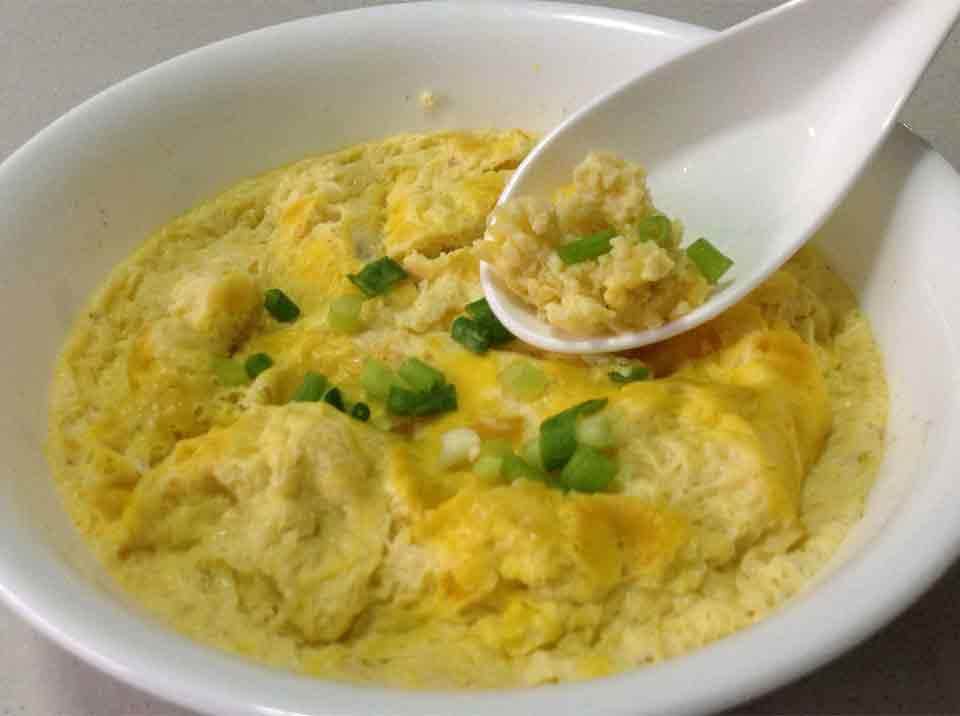 Steam Salted Egg with Loin Meat Recipe
You can have a hearty meal with just this steam salted egg with loin meat.
Ingredients
1 salted egg
2 eggs (60g)
1 tablespoon water
dashes of pepper
1 teaspoon mirin
65g loin meat (chopped into minced)
Instructions
1.

Smash the salted egg yolk with a fork.

2.

Add eggs and minced meat into the salted egg.

3.

Mix in water, mirin and pepper.

4.

Bring water to boil and steam egg for 15-20 minutes.
Related Recipes