This relatively new dessert cafe recently opened along the heartland area of Kovan, brightening the row of shop houses with its pinkish vibrancy and quaint designs.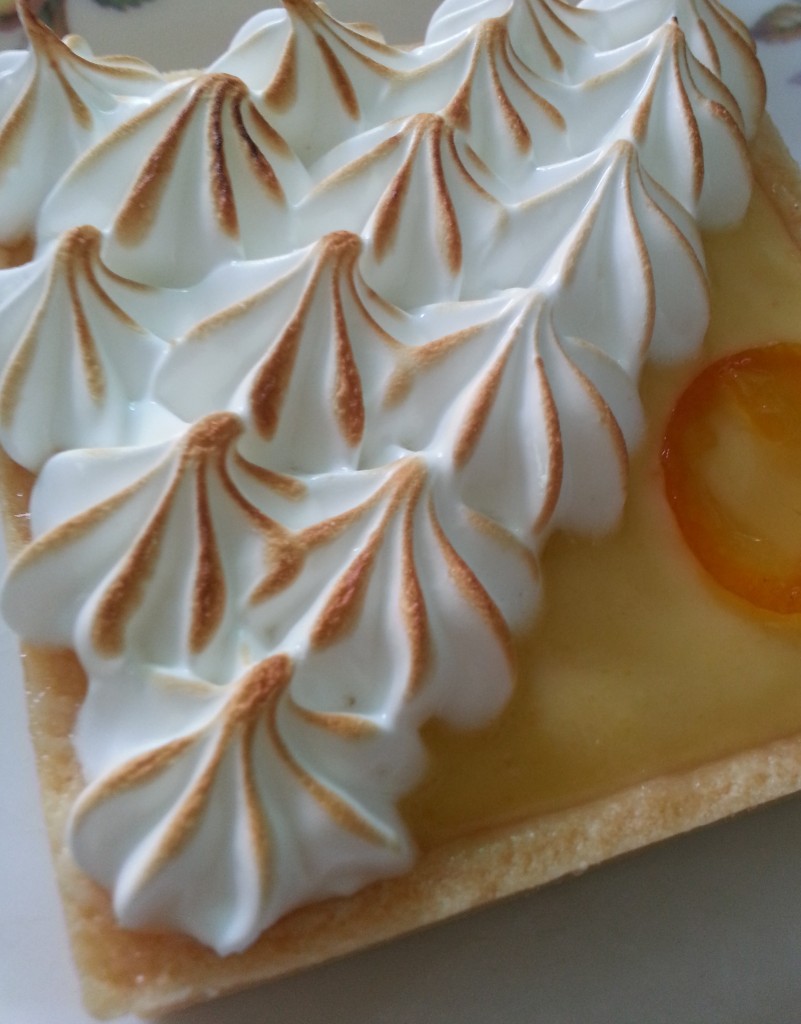 IT'S SO KUMQUAT!
Getting into the atmosphere of the recent Chinese New Year, the cafe has launched this tart for its customers. The filling was not overly sweet, well-balanced with the acidity of the kumquat, just that the filling was a little too runny. Lumpy and chewy kumquat bits can be found within too. The flamed meringue did the finishing touch and made the dessert pleasing to the eye. Since this came out specially for the festive season, quickly try it before it gets removed from the menu.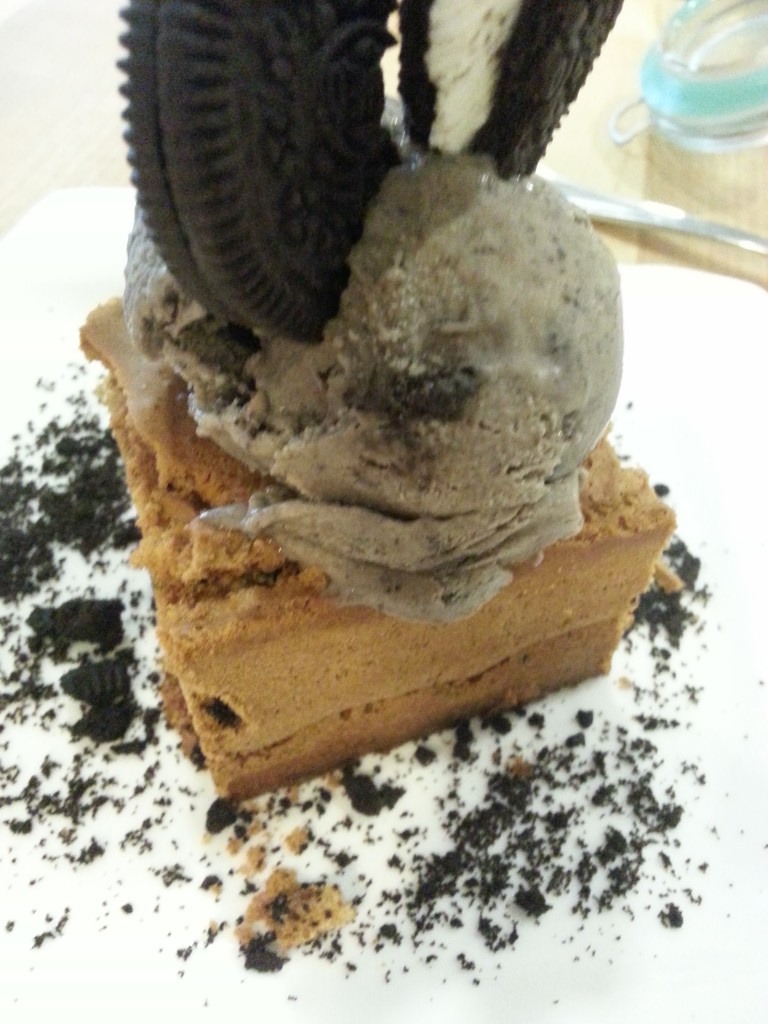 OH MY 天! – Cookies and cream brownies served with a scoop of oreo ice cream, an oreo cookie and oreo shavings
The brownie was served hot with a generous scoop of oreo ice cream. Brownie was fluffy and moist, and upon tucking  in, there were visible pieces of cookies bits in the brownie that give an extra texture. By the way, all of the shop's brownies are unavailable for take-away as they are all paired with ice cream, hence they have to be dined-in.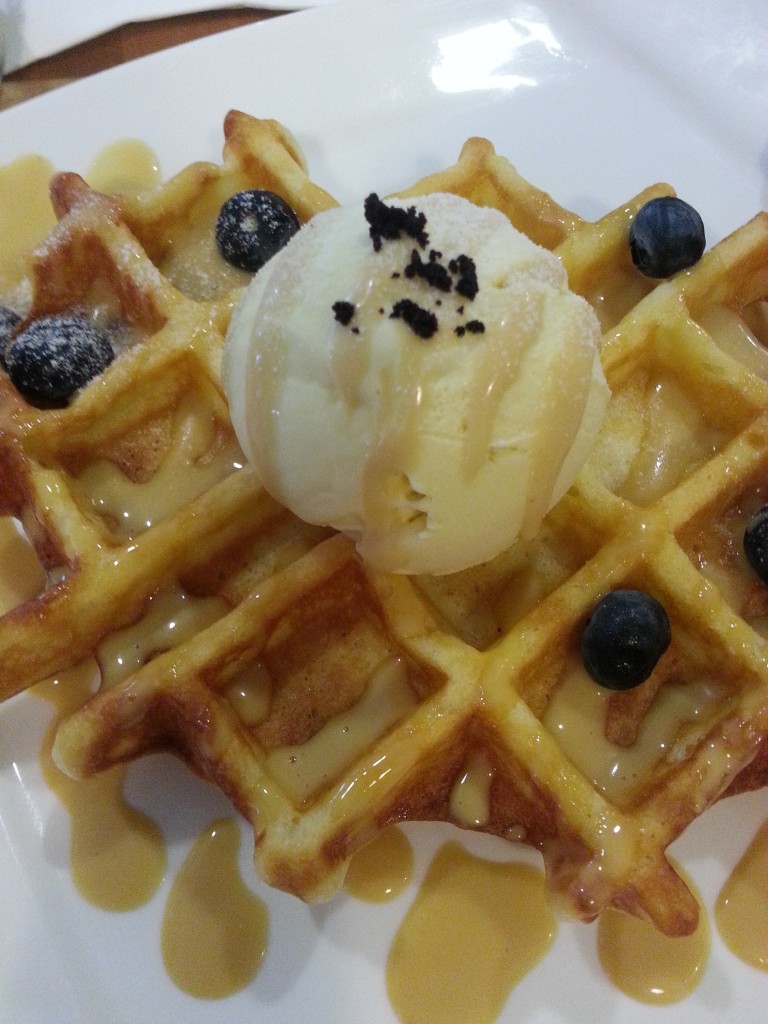 PANDAN ICE CREAM WITH GULA MELAKA WHOA'FFLES
The whoa'ffles were superb, crispy on the outside yet soft and fluffy on the inside. The pandan ice cream was executed well and unique as not many places in Singapore sells it. Surprisingly, the gula melaka was not very strong and light on the palate. Definitely a must try for this shop.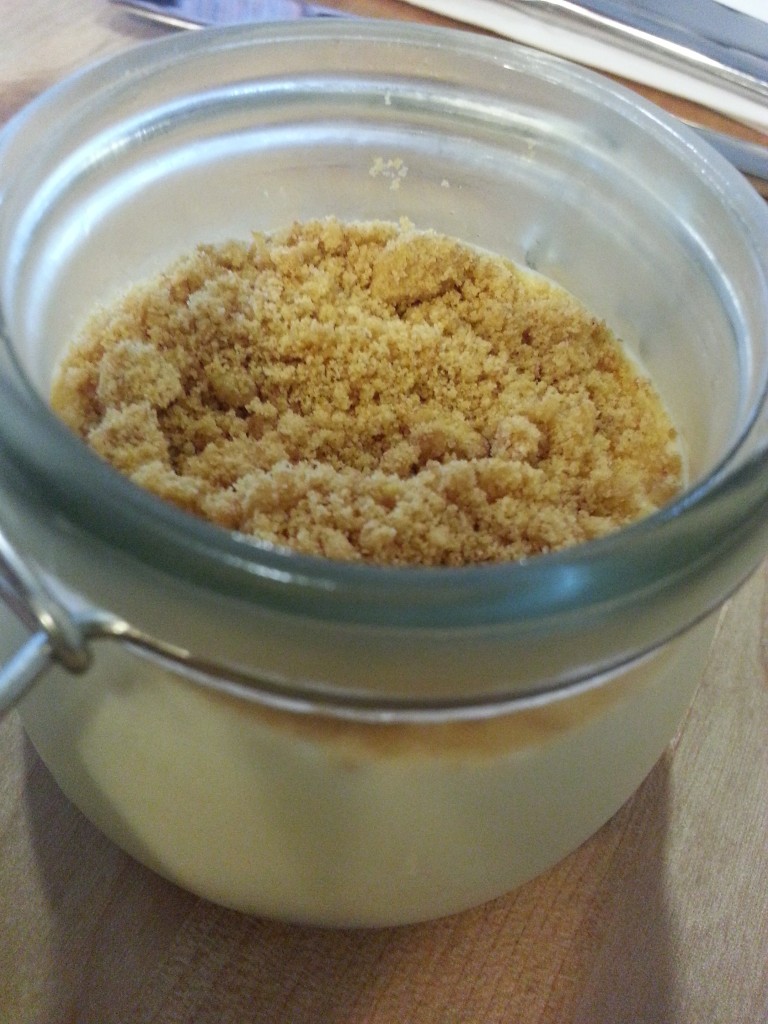 SMOKED SAWDUST PUDDING
Though this dessert comes in a small glass bottle, do not belittle its taste! The queer part of the dessert is the 'smoked', I do not know exactly how they managed to do it but when you first open the lid, the smell rushes to your nose and it may smell like it is burnt. The smoked taste was brilliantly infused into the rich flavour of the pudding, added with the dusted crumbs, gives a delectable texture and taste. A word of advice by the shop owner, do tuck into the dessert almost immediately or else the smoked taste would be gone.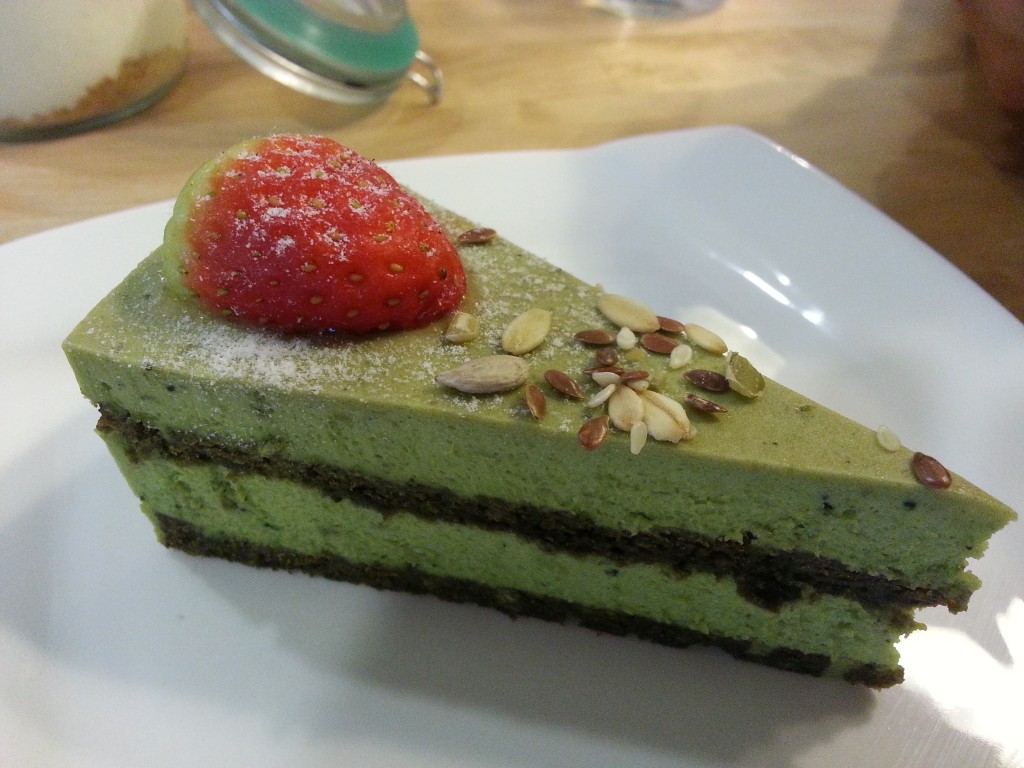 DEVIL MATCHA
This green tea latte cake was a little too rich for me, with 2 layers of chocolate as well. The green tea flavour was strong, which might be to the liking of those who love green tea.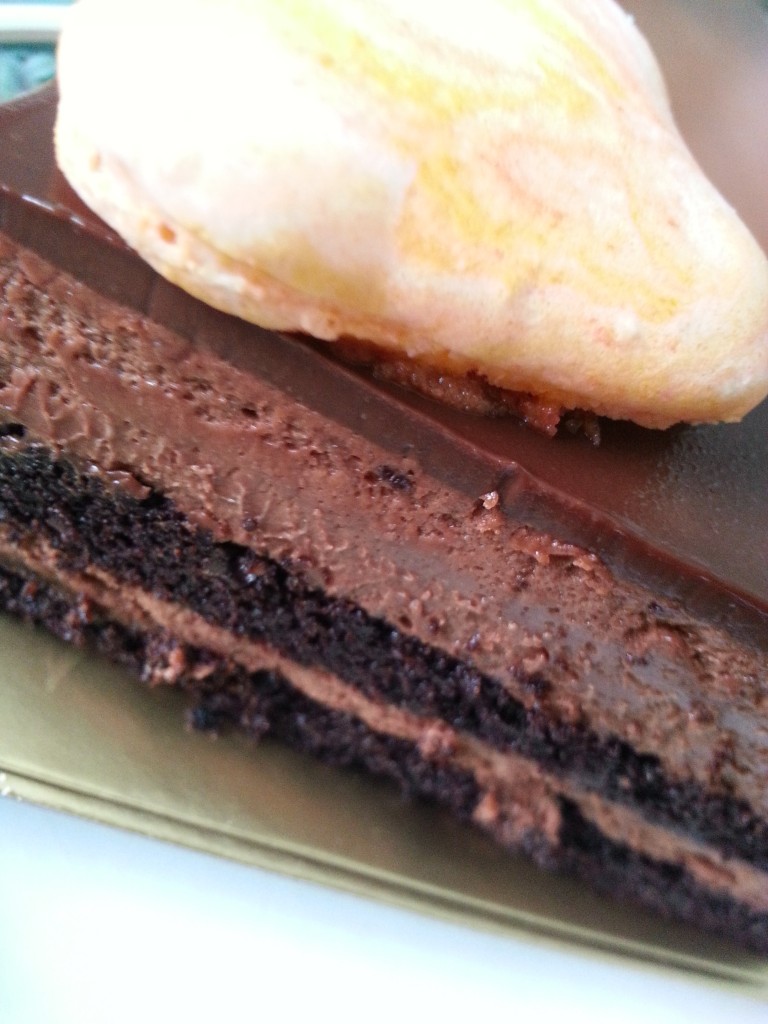 THE RABBIT HOLE
The shop owner explained that this cake was a rather special as it has 3 different kinds of chocolate. The cake was pretty decent however, I felt it was rather heavy and overly rich.
All in all, despite the portions being a little too small for me, it was compensated by the quality of their desserts. A great place to check out if you are in the vicinity. Definitely will be back for more!
WHERE:
212 Hougang Street 21, #01-333 Singapore 530212
OPENING HOURS: 
Tue – Sun: 1300 – 2200
CLOSED ON MONDAYS