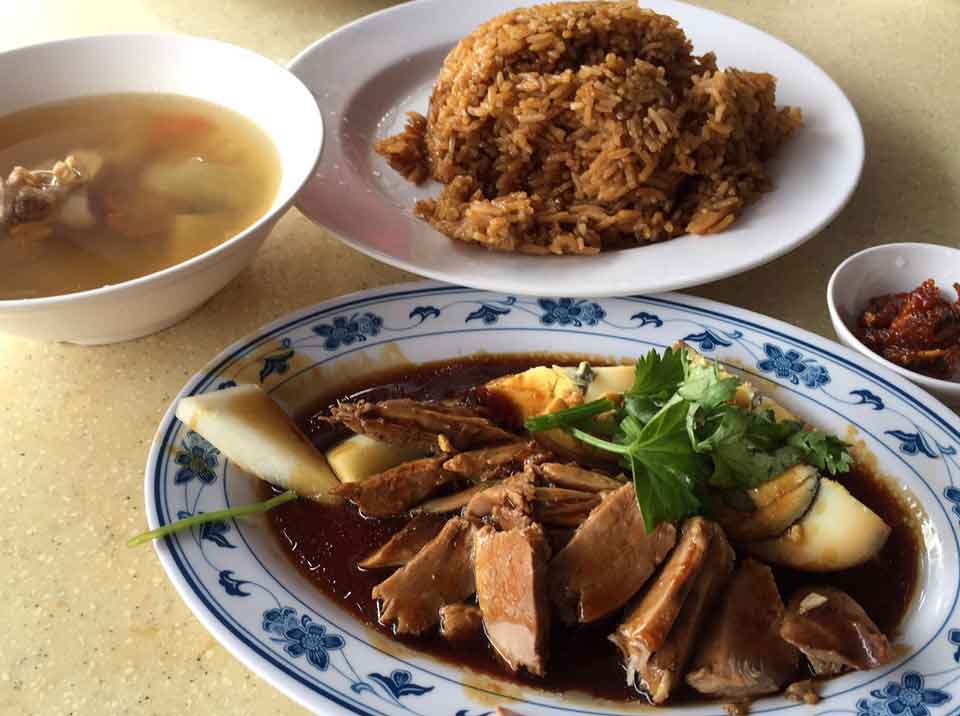 Hooray!! The famous duck rice stall of Blk 21 Defu Lane, Ming Fa Duck Rice, has recently moved to Hainanese Village Centre. More HDB heartlanders would now get a chance to savour the famous delicious duck recipe. The stall specialises in duck rice, but they also serve noodles.
The duck meat is soft and tender, and its accompanying thick gravy is made from some traditional herbal recipe. We love the smooth, silky texture of the duck meat, which is easy to bite. Depending on which day you visit the stall, you may be served either eggs or bean curds and a bowl of Sichuan soup along with your duck rice.
Regardless of what you get, just don't forget the chilli, which comes in 2 portions. The dry chill has some ikan bilis in it, while the wet chilli looks mistakenly like those of chicken rice, but it is not. The wet chilli has a sourish taste, and the trick is you have to mix the dry and wet chilli in equal portion. Dip the gravy-coated duck meat in the chilli concoction and get ready to enjoy a true delicacy.
Residents around the Hainanese Village Centre certainly has something to cheer about with Ming Fa Duck Rice in their vicinity.
Where: Hainanese Village Centre – Hougang Avenue 1, Block 105
Big Name: Ming Fa Duck Rice
Stall number: #02-01