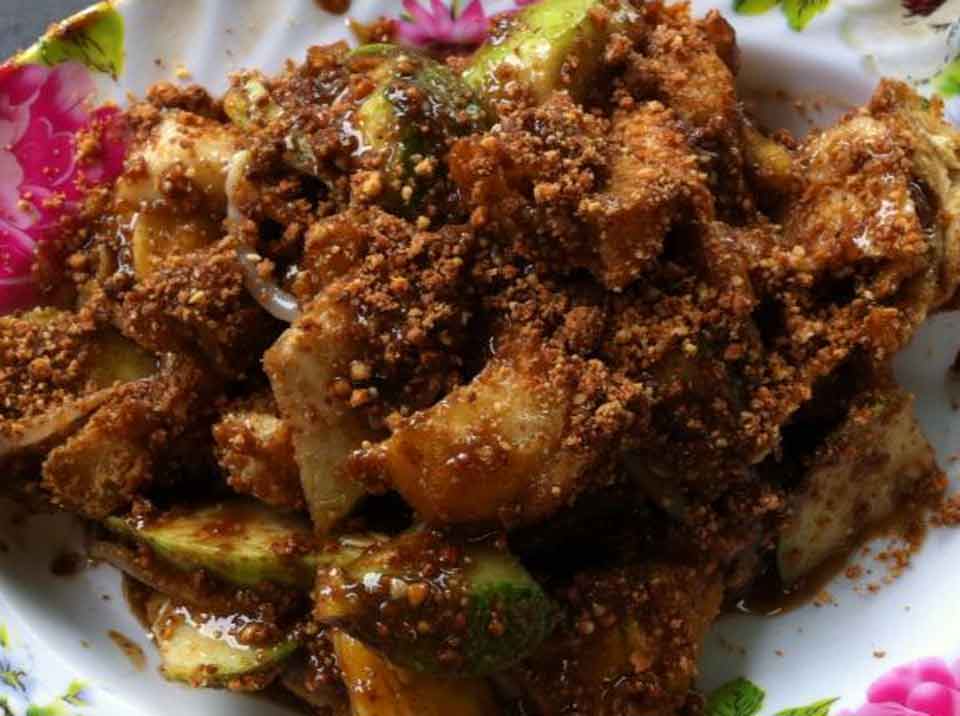 This rojak stall which we reviewed in January has shifted from Blk 106 Hougang Ave 1 to Blk 107 Hougang Ave 1.  The stall now is more spacious and visible.
We notice that the serving seems slightly lesser and now they use disposable plate instead of the flower plate.
The yu tiao and tao pok have been perfectly toasted, and they have a crispy texture and a slight crunch at initial bite. I am pleasantly surprised at the generous portion of tao pok and yu tiao.  The turnip is refreshingly crunchy.  Sauce is viscous and sticky.  Sweetness of the rojak sauce (prawn paste) is just right.  Pineapple is sweet (unlike many other rojaks I have tried)… hmm.. like "Hawaiian" pineapple.   The rojak stall is small, attached to the drink stall facing the coffeeshop's corridor.  Price from $2.50 (no fruits)   The picture above is $3.00 version, with more ingredients and includes green apple and guava.
Where: Blk 107 Hougang Ave 1 Coffeeshop – Rojak stall is next to the Western Food stall