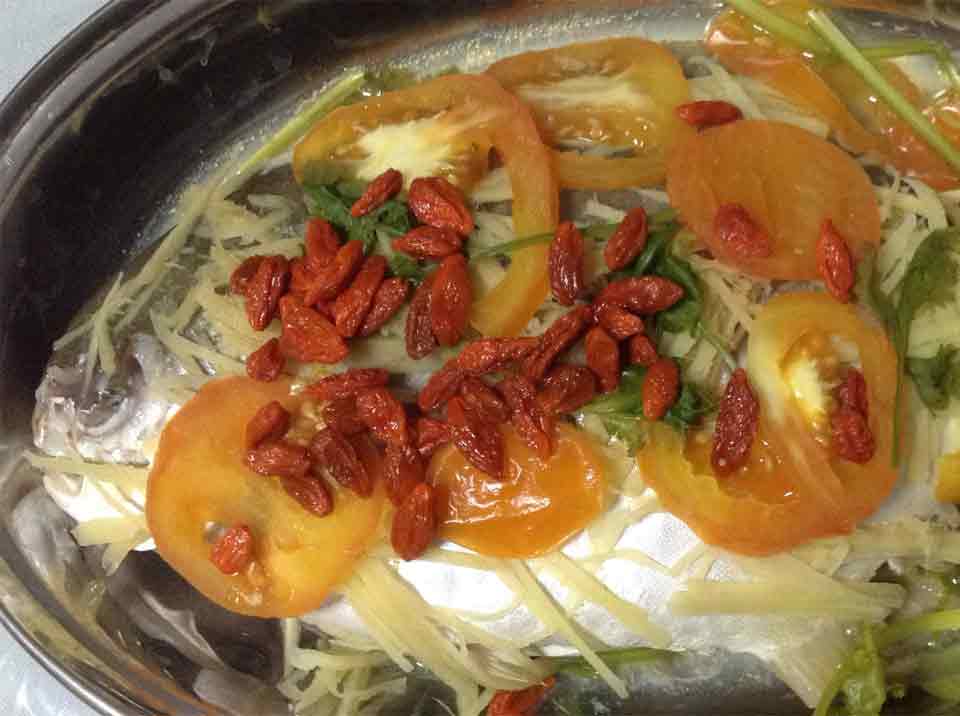 Steam Fish – Golden Pomfret Recipe
Golden pomfret does not have a lot of small bones.  So, it is easy and safe for children to eat.
Ingredients
560g golden pomfret
1/8 teaspoon salt
½ teaspoon sesame oil
½ teaspoon soya sauce
20g sliced ginger
1 medium tomato (sliced)
1 pc preserved salted plum
1 tablespoon wolfberries
Instructions
1.

Clean and rinse the fish with salt and drain away the water.

2.

Slit two lines on both sides of the fish.

3.

Rub salt on both sides of the fish. Place the fish onto a plate.

4.

Pour soya sauce and sesame oil. Place ginger and tomato on the fish.

5.

Put the plum at the side of fish. Get ready to steam.

6.

Heat up the water in the wok. Make sure that the water is boiling hot before putting in the fish.

7.

Steam the fish for 10 minutes.

8.

Once done, place wolfberries on the fish and cover the wok for a minute.

9.

Serve while is hot.